Home Page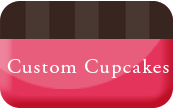 ---
At Kupcake Heaven, we're dedicated to cupcakes!

Kupcake Heaven is a haven for self- indulgence in the most delectable cupcakes you will ever taste!
Our delicious cupcakes are made daily by hand and are an absolute taste sensation.
We use only the finest real and organic ingredients and authentic methods to create perfectly moist, flavoursome, seriously addictive cupcakes topped with creamy frosting that will leave you yearning for more.
Our Difference
Apart from over 20 years of experience using world renowned baking techniques, and tried and tested recipes, Kupcake Heaven's key difference is that all our cupcakes are hand made using only real, organic (wherever possible), and the finest ingredients from well-known brands.
We do not use any artificial flavourants or ingredients and do not cut corners and costs by using cheap, no-name brand products.
Our cupcakes are also not mass produced thus ensuring perfect texture & flavours every time.
And of course, not forgetting – the tons of love that go into creating every single cupcake.
What we offer
Our main aim is to ensure that all our customers are consistently happy with not only the quality of our cupcakes, but the service that we offer. We pride ourselves in ensuring a high standard of service excellence from the time we receive your order, to the time it is delivered.
Part of our service offering includes providing custom solutions to our customers, should they require it. No matter how big or small your order, or whether it be for a small tea time treat at home or a glamorous event or special occasion, we can provide a solution to suit your budget or decorative desires.
Our cupcakes come standard with fondant daisies in a colour of your choice, edible glitter and gold or silver sugar balls. Cupcakes can be further beautified by placing them in stylish cupcake wrappers, or having ribbons tied around them, just to mention a few options. For certain functions, including weddings, cupcakes can be individually packaged in pvc boxes and adorned with ribbons to add that extra special touch. These make the perfect party or wedding favour gift.